The other night I had the pleasure to be witness to one of the worlds most gifted performers: CORPUSSE.
More inspiring than shocking with lines like "HE IS THE SON OF MAN...HE DROPPED 18 HITS of ACID!!!!" or hearing him sing "all the pretty flowers", and how "you just try and stop them!!!". All the while stomping around and squeezing mustard into his pants. The band is amazing: techno-dance-noise.

Well for my first post I've decided to pay homage to Corpusse and also to the legendary audio collagist/plunderphonist John Oswald (in particular his piece with the 60 tracks of 'Thus Spake Zarathustra'. Copusse uses 'Thus Spake' in his entrance music.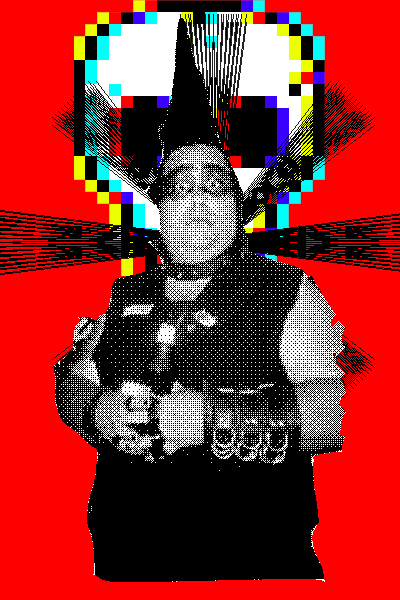 CLICK ALL YOUTUBE TRACKS AT ONCE FOR FULL EFFECT